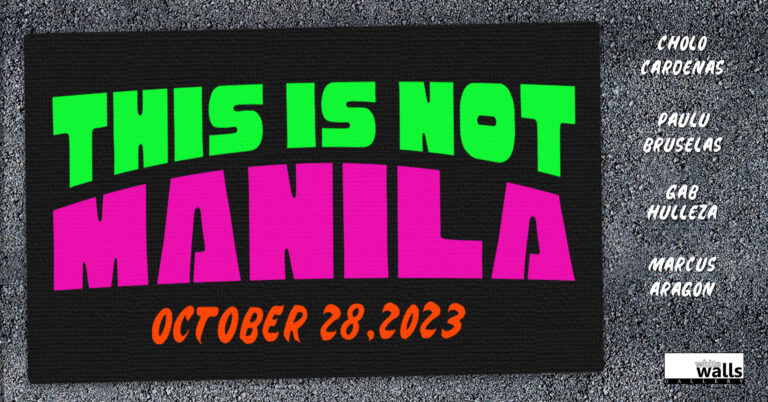 Online

Collector's Gallery

October 28, 2023
"This is not Manila" chronicles visions of a utopian city through the lens of the youth. The group exhibition features works from contemporary artists who have collectively expressed discontent for their current system.
For Cholo Cardenas, expansion within the city can be seen as both a threat and as a measure of growth. In his acrylic abstractions, saturated colors symbolize hope for a reality marred by different lines and elements. Such perspective parallels the works of Gab Hulleza, whose hard-edged paintings also explore the relationship of space from an idealized view. An inquiry is further presented in his works, questioning man's discipline of whether or not he truly understands the rules of the places he wanders into. Marcus Aragon humorously
depicts an example of this dilemma by presenting an act of taboo as something disappointingly commonplace in society, amidst arbitrary rules against it. With the study of physical space also comes the existential question of life from which Paulu Bruselas explores in his watercolor scenarios. Inspired by Shakespeare's "Tomorrow, and Tomorrow, and Tomorrow", he speaks of the futility of life and the simple joys of finding nuances in the struggle to survive in the city.
In this imagined "Manila", the artists span the exhibition room with snapshots of how they feel the bustling vibrations of Filipino city life affect their psyche; and through the chaos of it all the statement stands that "this is not Manila" but a better version of it is alive in an alternate world.
This online exhibition will continue to be updated. Please come back to visit this page in its entirety soon.