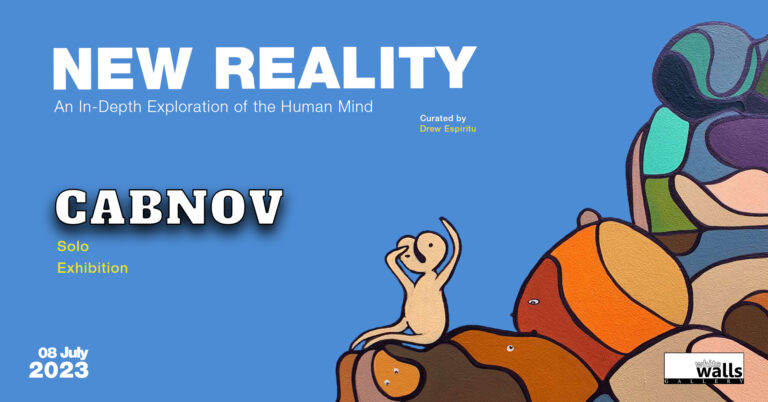 Online

Main Gallery

July 08, 2023
The solo show titled "New Reality: An In-Depth Exploration of the Human Mind" -An Intriguing Solo Show that Dives Deep into the Complexities of the Human Mind, Unveiling a World of Self-Discovery and Introspection. A New World delves into the intricate and complex nature of the human mind, presenting a world created entirely from the headspace of the artist. The exhibition aims to showcase the different aspects of the human psyche and how they intertwine to create a unique and ever-evolving internal landscape.

The theme of the show revolves around the concept of the higher being, alter ego, and true self, creating a multilayered approach towards understanding human psychology. The exhibition is an embodiment of the artist's exploration of the inner realm, resulting in an immersive and thought-provoking experience for viewers.
The higher being component is represented through the artist's vision of human beings as a celestial creatures, overcoming the limitations of the physical realm to reach a higher plane of existence. This aspect delves into the spiritual aspect of the human mind, presenting an alternate perspective on the human experience and its relation to a higher power.
The alter ego element presents the concept of the hidden self, the part of the human psyche that is often masked by societal norms and expectations. The artist explores this aspect using surrealism, presenting the viewer with a distorted version of reality that challenges their perception of what is real and what is not.
The true self component of the show is the most intimate, presenting the viewer with a glimpse into the artist's own psyche. The artwork in this segment is deeply personal, representing the unfiltered and raw version of the artist's thoughts and emotions.

Overall, the exhibition presents a new world that is entirely rooted in the human psyche. By exploring the different aspects of the human experience, the artist creates an immersive experience that invites the viewer to contemplate their own internal landscape. The show is a testament to the power of art to create a space for introspection and self-discovery.
This online exhibition will continue to be updated. Please come back to visit this page in its entirety soon.