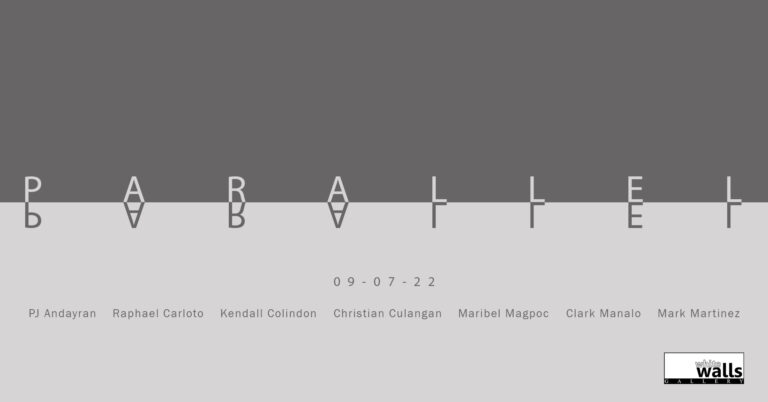 Online

Main Gallery

September 07, 2022
"Parallel" is a Group Exhibit by PJ Andayran, Raphael Carloto, Kendall Colindon, Christian Culangan, Maribel Magpoc, Clark Manalo, and Mark Martinez featuring painting as a lens through which we view limitless possibilities branching from our anxieties and hopes in this reality. We sometimes ask, "What if?", fragmenting and fracturing the self and the world into millions of different spheres. Could history truly unfold differently if we chose another divergent path? Or do the fates have the ultimate power no matter our decisions? These musings tend to be a rabbit hole. Once you start wondering about a parallel self and world, you begin to relinquish this reality and have a desire for the utopian society in your mind.
"Parallel" shows us fragmented, distorted, and imagined realities by artists who, with the power of a brush and a canvas, become the creators of new pockets of universes we could have lived and possibly live. But contrary to the dilemma that the multiverse presents us, the knowledge that we are living another life in another dimension allows us to embrace the endless potential we have, and how in these fragments we can eventually build our wholeness.
This online exhibition will continue to be updated. Please come back to visit this page in its entirety soon.