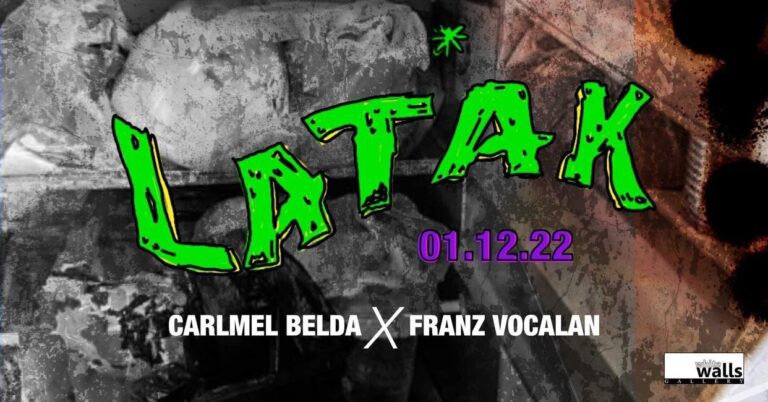 Online

Collector's Gallery

January 12, 2022
REMAINS: Notes on "LATAK", a Two-Man exhibit by Franz Marion Vocalan and Carlmel Bernard Belda at White Walls Gallery.


Franz Marion Vocalan and Carlmel Bernard Belda reference their iconography on Neo-Expressionist aesthetics. Sometimes cartoon and punk-inspired, absurd, scarred and at times enigmatic because of appropriated signs, letters and text, their aggressive works are product of brash and rough gestures using vivid colors, and producing visual poetics that entail fluid and continuous re-cognizance. Vocalan and Belda continue this creative process in "LATAK", in which they focus on texture as a tool to elicit varied feelings.


Conceptually, LATAK revisits one's past and the lost opportunity as well as reflects on what one has done as a multi-dimensional human being. In this act, salvaging and remembering become a conscious human act, a cogitation of the past and present to draw out one's becoming and unbecoming, with the finished artwork as thesis to the dialectics of the artist's history, emotion and struggle.
This online exhibition will continue to be updated. Please come back to visit this page in its entirety soon.