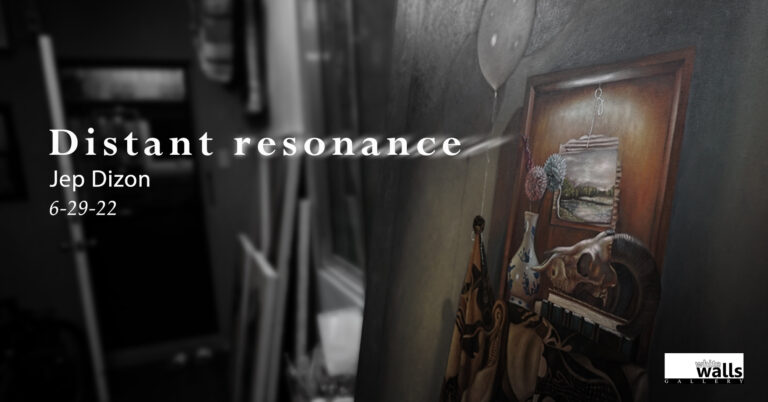 Online

Collector's Gallery

June 18, 2022
What is seemingly static in our eyes is constantly in motion: vibrating and oscillating like waves lulling us to peace as it repeatedly meets the shore. Jep Dizon's seventh solo exhibit, "Distant Resonance", meditates upon these inherent vibrations in matter and memory that we tend to gravitate towards. This compass that serves as our guide pulls us into resonance with ourselves and others, attuning our senses to a shared frequency.
Dizon's 7th solo exhibition taps into this narrative of introspection using contemporary realism as we not only grow in harmony with those we resonate with, but also in tuning in to one's own sound. Cloaked with anonymity, Dizon's figurations reach out to us as it pulls us in at the same time. As nature has agreed to, those that come together will eventually find a similar frequency, whispering in our ears and welcoming us home.
ABOUT THE ARTIST:

Jep Dizon graduated from Far Eastern University with a degree in Fine Arts and a major in painting. He worked in the corporate sector as a graphic designer before he decided to become a full-time artist. Dizon has gained recognition from Shell National Art Competition and Metrobank Arts and Design Excellence for his remarkable works and has been part of numerous group exhibits since 2015 and had his first solo show in 2019.
This online exhibition will continue to be updated. Please come back to visit this page in its entirety soon.