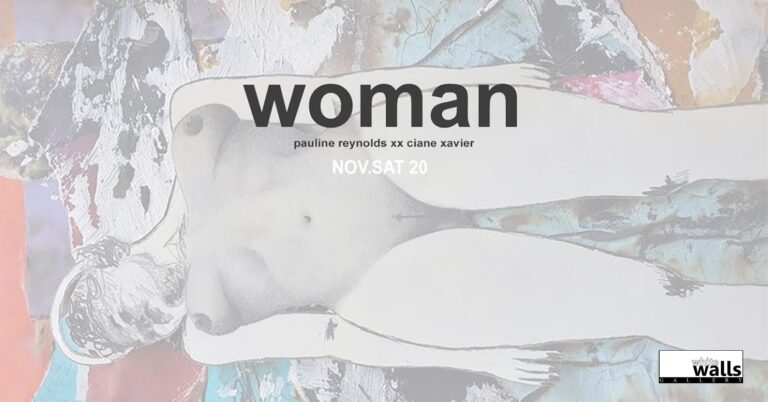 Online

Loft Gallery

November 20, 2021
What does it mean to be a woman in this day and age?
The question lingers as a litany of narratives and expressions are painted through a familiar silhouette. "Woman" details the raw experience of femininity through the eyes of artists Ciane Xavier and Pauline Reynolds. It is a two-man exhibition that lays bare sensuality and ardor, aiming to examine the complexities of one's identity as a woman.
A two-woman show of Ciane Javier and Pauline Reynolds.

The Works (Woman):
by Pauline Reynolds
My works for this show are about exploring the most sensitive parts of the female body, and how it could give rise to a variety of emotions when touched, stimulated, or even looked at.
Most women, including myself, consider a sexual experience as a highly emotional experience that could bring about joy, contentment, liberation, and even a sense of purpose; but at times, it could also bring about indignation and trauma.
Exposing one's body to another could enkindle senses of vulnerability and uncertainty, as it involves getting rid of the veil one has ever so carefully wrapped around the body—for protection, for disguise, or for reclaiming control.

You unveil, and you surrender. You present yourself. All of you. Raw. Open. Ready to be pulled into a physical-psychological loop of pleasure or torment.
This online exhibition will continue to be updated. Please come back to visit this page in its entirety soon.