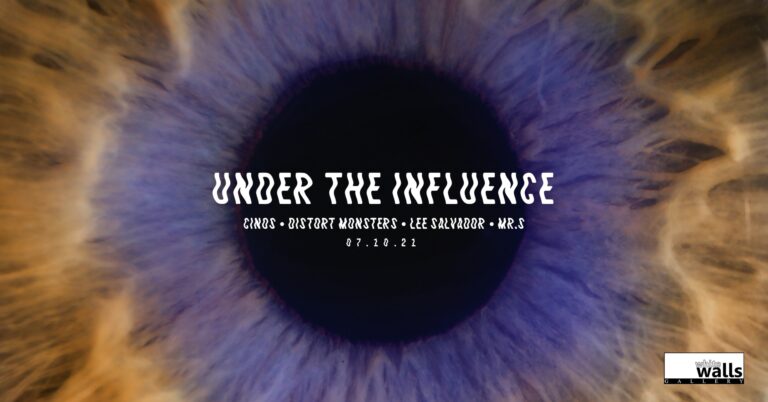 Online

Loft Gallery

July 10, 2021
Birthed into a chaotic world, we as children innately look towards our environs as a means to learn how we must navigate this uncertain landscape. Just like a sponge, we soak up culture, values, and belief systems as we grow. It is through this process that preferences develop–a gravitational pull towards ideals that mark the beginning of the foundation of the self.
Preferences in the form of art, music, media, hobbies, and the like are major contributors to one's self, and are instrumental in crafting an identity. One may latch on to a specific form or forms, drawing inspiration, establishing a personal relationship, and ultimately choosing to be influenced by these things.
"Under the Influence" is an ode to the childhood influences that have consistently persisted to this day for Cinos, Distort Monsters, Lee Salvador, and Mr. S—an acknowledgement of their building blocks. A reaffirmation and practice of fidelity to self.
Exhibition notes by Distort Monsters.
This online exhibition will continue to be updated. Please come back to visit this page in its entirety soon.