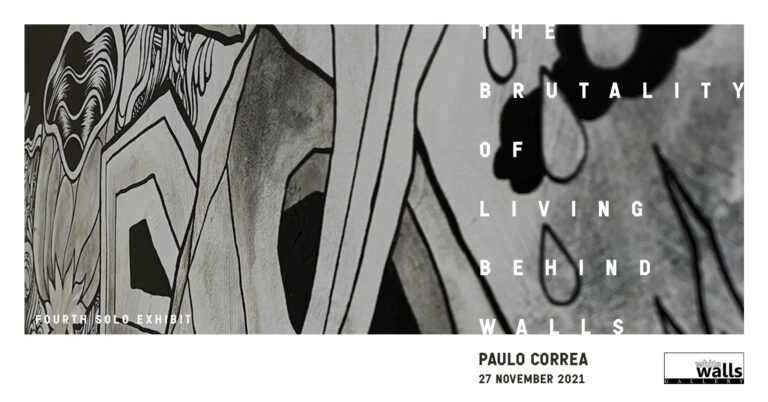 Online

Annex Gallery

November 27, 2021
The world stopped, everyone was grounded within the four walls of homes, and things kept running in circles. The Brutality of Living Behind Walls is a result of introspective musings and learnings brought upon by uncertainty. 
Each artwork alludes to different diversions of breakthroughs that one must choose: paths that lead to more favorable outcomes or paths that lead to a tragic downward spiral of no return. 
Breakdown or break free. A cruel reality. Brutal.
ABOUT THE ARTIST:
Ignoring the difficulties of being born and raised in the gritty side of Manila, Paulo Correa graduated Bachelor of Fine Arts in Far Eastern University majoring in Advertising.
After college, he participated in various group art shows in the Philippines, that paved the way for more exhibits abroad like Singapore's Kult Gallery and The Projector, including Thumbprint Gallery in California, USA.
His illustrations were printed in various magazines, books, and shirts, both local and abroad. These publications include Graphika Manila Book, Ang INKredible Coloring Book, Summit's Hue Can Do It, Travel Now Magazine, Singapore's Kult Magazine 3D, Guam's UNO Magazine, and USA's Doodlers Anonymous Coloring Book and Buku Music Festival.
His style was also featured in online art blogs like Design TAXI, Creative Manila, Spot.Ph: Top 10 New Artist To Watch Out, ShortList Magazine, Flavorwire UK, and Behance Illustration Serve.
This online exhibition will continue to be updated. Please come back to visit this page in its entirety soon.