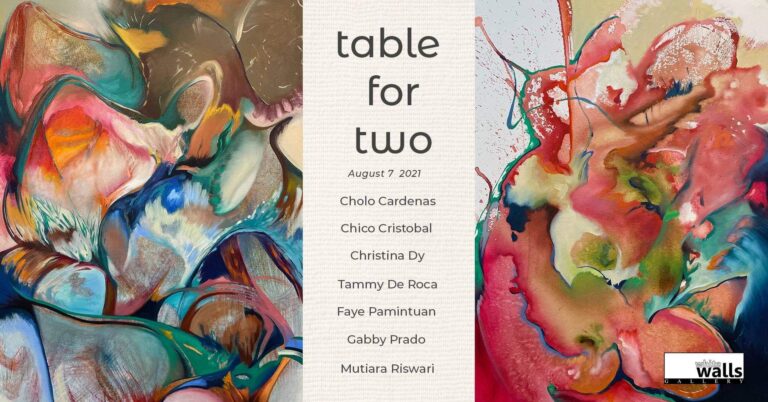 Online

Collector's Gallery

August 07, 2021
There is something inherently primal about the act of conversation. More than interacting with another, it reflects a deep-seated and very human desire for connection. Over a year in quarantine has highlighted the importance of the simple, mundane moments of connection we often take for granted. A table for two has now become a table for just one, bordered by plastic barriers.
Even the most solitary of artists have found solace in conversation — not with others, but with their own art. The process of creating an artwork is a conversation in itself, between the artist, their materials, their ground, and the many who eventually view the final work. Sometimes the conversation can get heated and energetic, like in dynamic and frenzied abstraction. Other times, it turns soft and intimate, revealing the most vulnerable of dialogues. As long as the artwork stands, the conversation keeps going.
"Table for Two" takes its inspiration from the Japanese words Taiwa and Kaiwa. Taiwa, meaning a dialogue between two people, and Kaiwa, an even more intimate conversation between people who know each other, or perhaps between friends. The show invites the artists to spark their own conversations with and through their unique artistic practices. It turns the gallery space into an intimate setting where viewers can grab their own table for two and engage in what will likely be a memorable conversation with each artwork.
Exhibition Notes by Mara Fabella
This online exhibition will continue to be updated. Please come back to visit this page in its entirety soon.