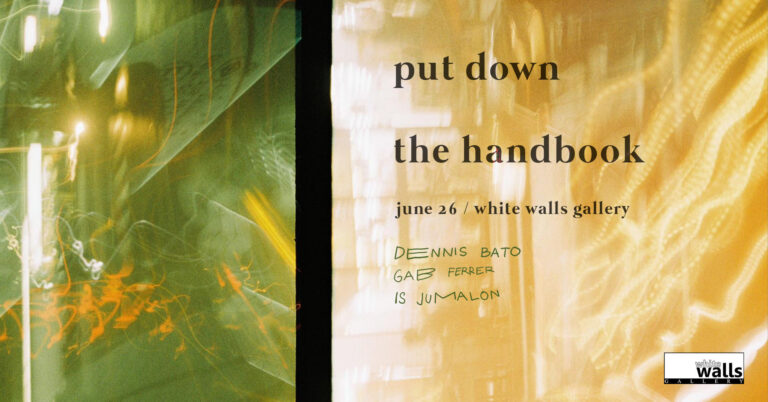 Online

Main Gallery

June 26, 2021
Recollection of memories are somewhat fabricated. Gathered, stored, and remembered. In a way, we manufacture a reality that were constructed from these fragments with blurred acuity from what was the initial embodiment of our initially perception. Somehow or other, our memories serve as a time capsule, a cache that stores experiences through perception at a specific vantage point unique to every individual, that may or may not be evocated and remain suspend in lacuna, our minds.
"Put down the handbook" showcases works that explores on the idea of fragmented memories, fabricated thoughts, play on rules and the norms. An art approach that is similar to the principles of deconstructivism that gives the impression of fragmentation characterized by the absence of harmony continuity or symmetry. The ideals of the movement appear to detach, distort and dislocate established elements of architecture and straight up saying "Put down the handbook".
Exhibition Notes by Dennis Bato.
This online exhibition will continue to be updated. Please come back to visit this page in its entirety soon.