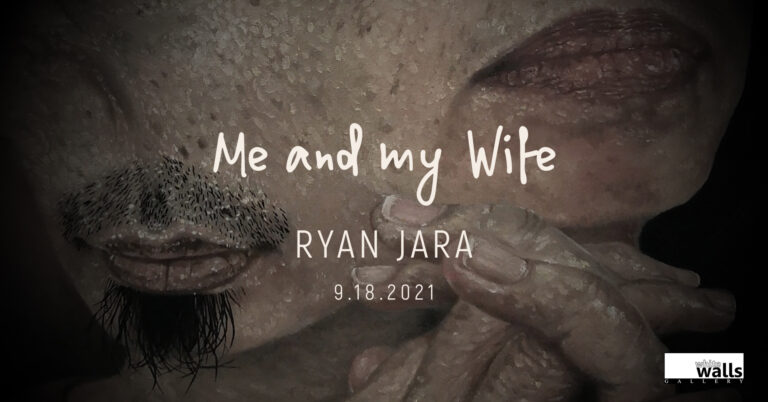 Online

Collector's Gallery

September 18, 2021
"Palagi kayo magkasama, baka magkapalit na kayo ng mukha!"


Ryan Jara's 8th Solo Exhibition titled "Me and My Wife" is an intimate reflection of his relationship with his wife at home. Seven canvases pose the walls as a testament of his commitment to their relationship, stating that through every decision or significant life event, it remains a choice to be with each other through it all. Ryan merges features from both him and his partner to create hyperrealistic hodgepodges reminiscent of his signature portrait style. From beady eyes, porous skin, to specks of hair, Ryan's mastery of rendering weaves creatures that initially appear beastly in appearance but thoroughly human in nature, mirroring feelings from within that could only be expressed through the detailing of his appendages.


The show runs from September 18 to 30.

About the Artist:

Ryan Jara is a Filipino visual artist and painter based in Bacoor, Cavite. He finished his Education at the Technological University of the Philippines where he took up a Bachelor of Fine Arts Degree. His works often blend different human body parts with one another to create unique hyperrealistic subjects. He's received recognition in a number of local art awards such as the Nokia Art Awards, the Philippines/Asean Art Awards, and the Philippine Art Awards.
This online exhibition will continue to be updated. Please come back to visit this page in its entirety soon.