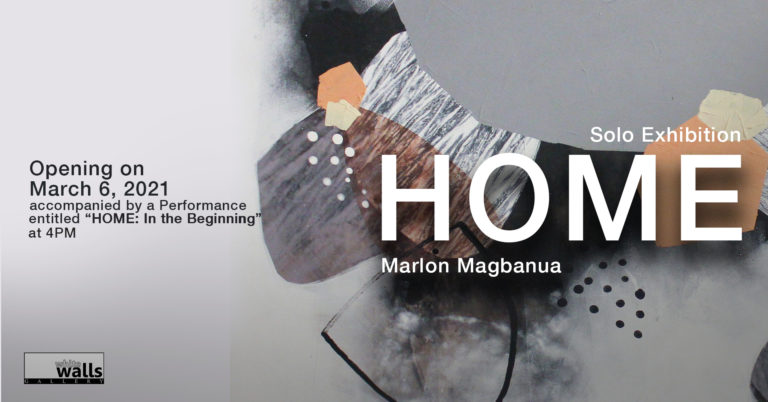 Online

Collector's Gallery

March 06, 2021
First, it was darkness, then there was light; a light that started with a huge explosion of sound and color. Iloilo-born artist Marlon Magbanua mulls over the origins of life in his Tenth Solo Exhibition entitled "Home" – showcasing ten visual compositions of the sounds that reverberate his very existence. Inspired by the theory of the Big Bang, Marlon creates a space for which thoughts of our humble beginnings are echoed. In this space, he calls "Home" sound is translated from a personal auditory experience to a more tangible and visual manifestation; a mirror, of sorts, that invites his viewers to relate with and contemplate. It is in this Home where we find comfort in knowing how and where we came to be.
"Home" is Marlon Magbanua's Tenth Solo Exhibition and is accompanied by a Performance entitled "Home: In the Beginning" for his opening night.
About the Artist
Marlon Magbanua is an artist born in Iloilo City who graduated with a Fine Arts Degree in Advertising Arts at the Technological University of the Philippines. Having come from a musical background, his works explore a similitude between music and art, often translating one medium to another through a meticulous process of composition. Marlon has exhibited in numerous solo and group exhibitions across Metro Manila, as well as participating in a residency program in Myanmar last 2010.