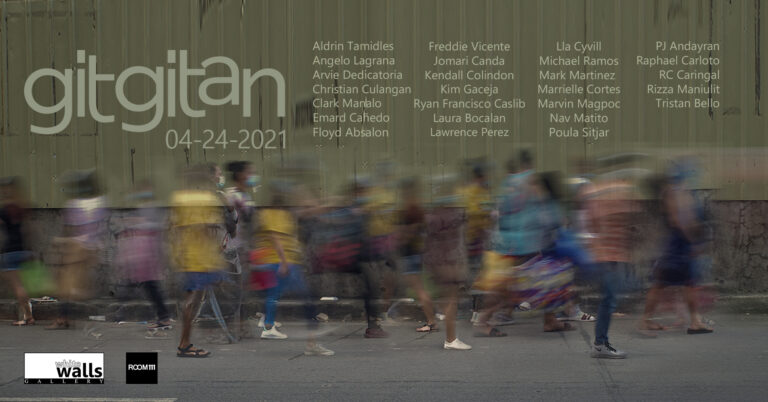 Online

Main Gallery

April 24, 2021
It is said that every 21 minutes a new child is born in the Philippines; such numbers are staggering compared to an average death of one in every minute that passes. As the population in our country continues to grow, its effects are manifested everywhere: public spaces feel tighter and more compressed, queues are getting longer, the noise louder than ever, coalescing into a ringing background. Physical space ceases to be a necessity and exists to now be a luxury. We see this in how our boundaries between one another have become almost difficult to maintain. For the working class and below, commute and everyday lodging comparatively feels like being pushed into a can of sardines. Such proximity sets up the failure to defend one's self from untimely disease or even criticism from other people. Gossip and prejudice spreads similarly as a disease in the form of a flu, endangering not only our physical well-being but our sanity as well.
The issue of overpopulation is nothing new in the country, in fact it remains an ominous presence in an ever-growing economy whose people sees it as an elephant in the room. "Gitgitan" is a group exhibition that presents a series of works by the art collective "ROOM 111" representative of what society feels like today: jostled, elbow-to-elbow or "gitgitan".
About the Artist Collective:
ROOM 111 was founded on 2016 by a group of young artists from the Technological University of the Philippines. The group has continued to showcase and support their members through numerous art exhibitions and competitions in Metro Manila.
Participating artists include Aldrin Tamidles, Angelo Lagrana, Arvie Dedicatoria, Christian Culangan, Clark Manalo, Emard Canedo, Floyd Absalont, Freddie Vicente, Jomari Canda, Kendall Colindon, Kim Gaceja, Ryan Francisco Caslib, Laura Bocalan, Lawrence Perez, Lla Cyvill, Michael Ramos, Mark Martinez, Marrielle Cortes, Marvin Magpoc, Nav Matito, Poula Sitjar, PJ Andayran, Raphael Carloto, RC Caringal, Rizza Maniulit and Tristan Bello.