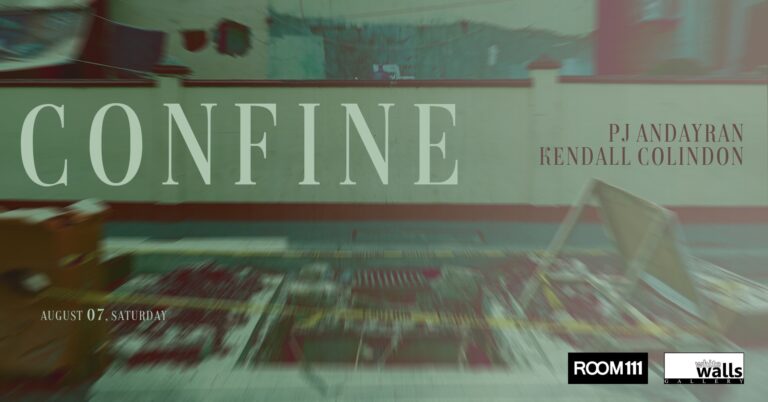 Online

Loft Gallery

August 07, 2021
The pandemic was the start of the hiatus. The life we know before it. An eye-opening occurrence on which ameliorates the way how we perceive things.
The exhibit conveys encounters both artists have had struggled with the new normal which leaves them with unsettled questions. Unlatched with restricted access outside even revealed deeper understanding and admiration to matters that were insignificant before.
Andayran focused on what we fail to notice at home, parent(s). Being on the verge of circumstances, he sees the value of having a family. Even such an event has its upside, reminding him of what he calls, "Pagtanaw".
Colindon's main piece shows prejudice and the social stigma regarding mental health. With inadequate knowledge, even kins and acquaintance becomes discombobulated resulting in a more aloof connection. However, Colindon's mini-series elaborates on one of the many overlooked issues due to the egotistic agenda of human existence.
"Confine" liberated the negative and positive outturn of the rife. The stagnant disposition of society creates endless bias. Despite the diversity of it, both artists invoked a balance of opposite forces. Seeking progression to every unknown, guided by the unconscious.
This online exhibition will continue to be updated. Please come back to visit this page in its entirety soon.